Top Trends in New Construction
Posted:
November, 5, 2018 |
Categories:
Available Homes | Housing Market | Tips & Trends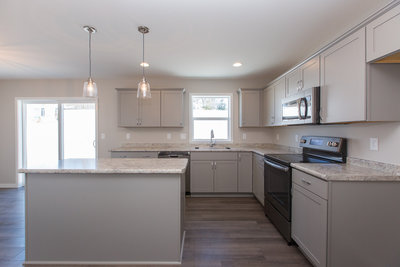 Colorful kitchens – Spicing up the standard kitchen, buyers are complementing their white cabinets with grey, navy, and even turquoise cabinetry in kitchens and baths.
Cement Elements – Don't think of the cold cement of your garage floor! When used properly, cement look tiles are adding a flair of classic style without being too industrial. Check it out on this gorgeous cement look tile flooring.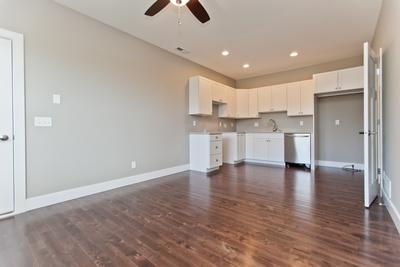 Plans suitable for Multi-Generational Living – We are seeing more in-law suites being integrated into our floorplans with full kitchens, laundry and separate entries in lower levels and even upstairs. Perfect for the grandparents, adult children or anyone else!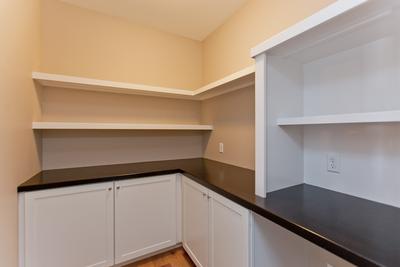 Butler's Pantry – These aren't quite the butler's pantries of yesteryear but they sure are convenient! Buyers are adding in counter space and outlets for small appliances and keeping those kitchen counters nice and clean.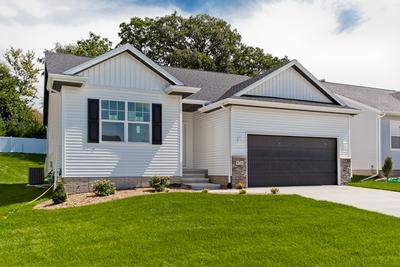 Smaller Homes – Gone is the theory that bigger is always better. Baby boomers and Millennial buyers are choosing to go slightly smaller for more energy efficiency and finer finishes. Of course, these are far from a tiny home!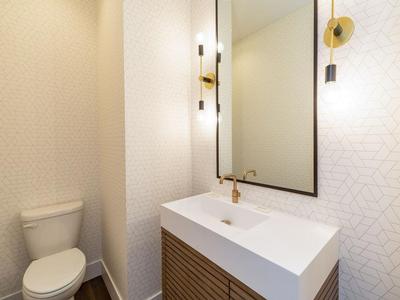 Wallpaper Accents – believe it or not but wallpaper is coming back in a great way! Buyers are accenting small spaces, bedrooms, bathrooms, and more with fun geometric patterns or sleek florals.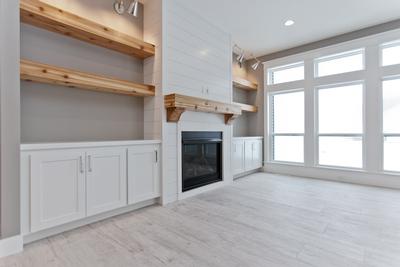 Natural Wood Tones – Although painted white would is always a classic, buyers are integrating gorgeous natural wood throughout their homes with shelving, cabinetry and flooring.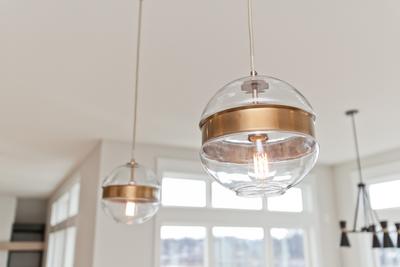 Gold Fixtures – Don't worry this isn't the brass of the '90's, these modern brushed gold accents are being used in lighting, cabinet hardware and plumbing fixtures. Think of it as jewelry for your home!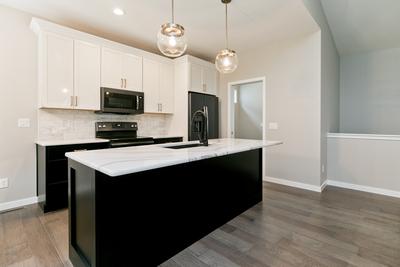 Mixed Metals – When intentionally done, mixing metals through light fixtures, cabinet hardware, plumbing fixtures and accessories can make any home look Instagram worthy!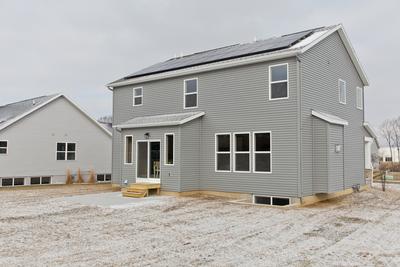 Energy Efficiency – Ok, so this isn't a new trend but it is growing more and more each year. Most recently buyers are utilizing solar energy as a way to save money on utility bills and ultimately help planet Earth. It truly is a win-win!
---
Tags:
---
By Skogman Homes