2020 Color of the Year
Posted:
October, 24, 2019 |
Categories:
Available Homes | Tips & Trends
Sherwin Williams recently announced their color of the year, Naval SW 6244, and we are huge fans! Little did we know, we have been favoring this color in our designs for a while now and it looks like it will be even more popular in the coming year.
Sherwin Williams describes this color as "a rich navy that creates a calm and grounding environment infused with quiet confidence." Now that is a color we can continue to love and use in all sorts of different ways in 2020!
We rounded up how we have loved Naval in different places and some new ideas on how we plan to use it next year.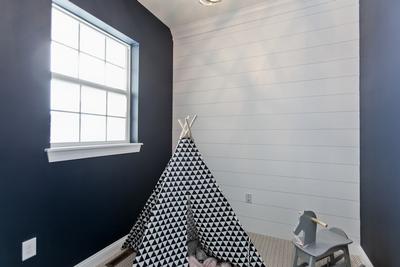 Playroom
This isn't your average playroom; the Naval wall combined with white shiplap creates a fun and sophisticated hideout for your little ones. Of course, this space would also be great for a home office or reading room.
Half Bath Accent Wall
A half bath is a great spot to infuse color into your home. Don't be shy about using a bold color for an accent wall these small spaces can handle it! Doesn't the Naval wall look great with the light grey cabinet?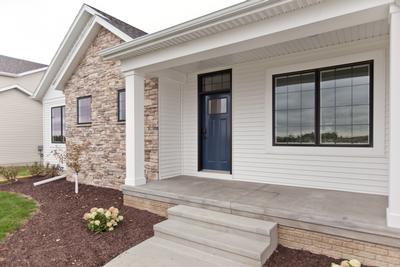 Front Door
Who doesn't love a fun front door color? Naval is an unexpected pop of color on this white house and we love it!
Now that we covered some spaces we have already used Naval in, here are our ideas for where we want to use it in our upcoming homes.
Kitchen Islands
We have definitely used blues before in the kitchen but not exactly this color and can't wait to try it out. We think it will look sophisticated and rich with a white perimeter and maybe some chrome or broze cabinet pulls.
Flex Rooms
We envision this color looking great as a moody dining room or office in our Lincoln floor plan. With thick white trim, it sure would make a room like this pop!
Master Bedroom Accent Wall
The master bedroom is another great space to use a more saturated color as an accent wall. Naval would look great with the other three walls being a light grey, tan, or even white.
We can't wait to continue using this color throughout our homes. Where else would you use Naval in your home in 2020?
---
Tags:
---
By Skogman Homes